About Author: Monica Anderson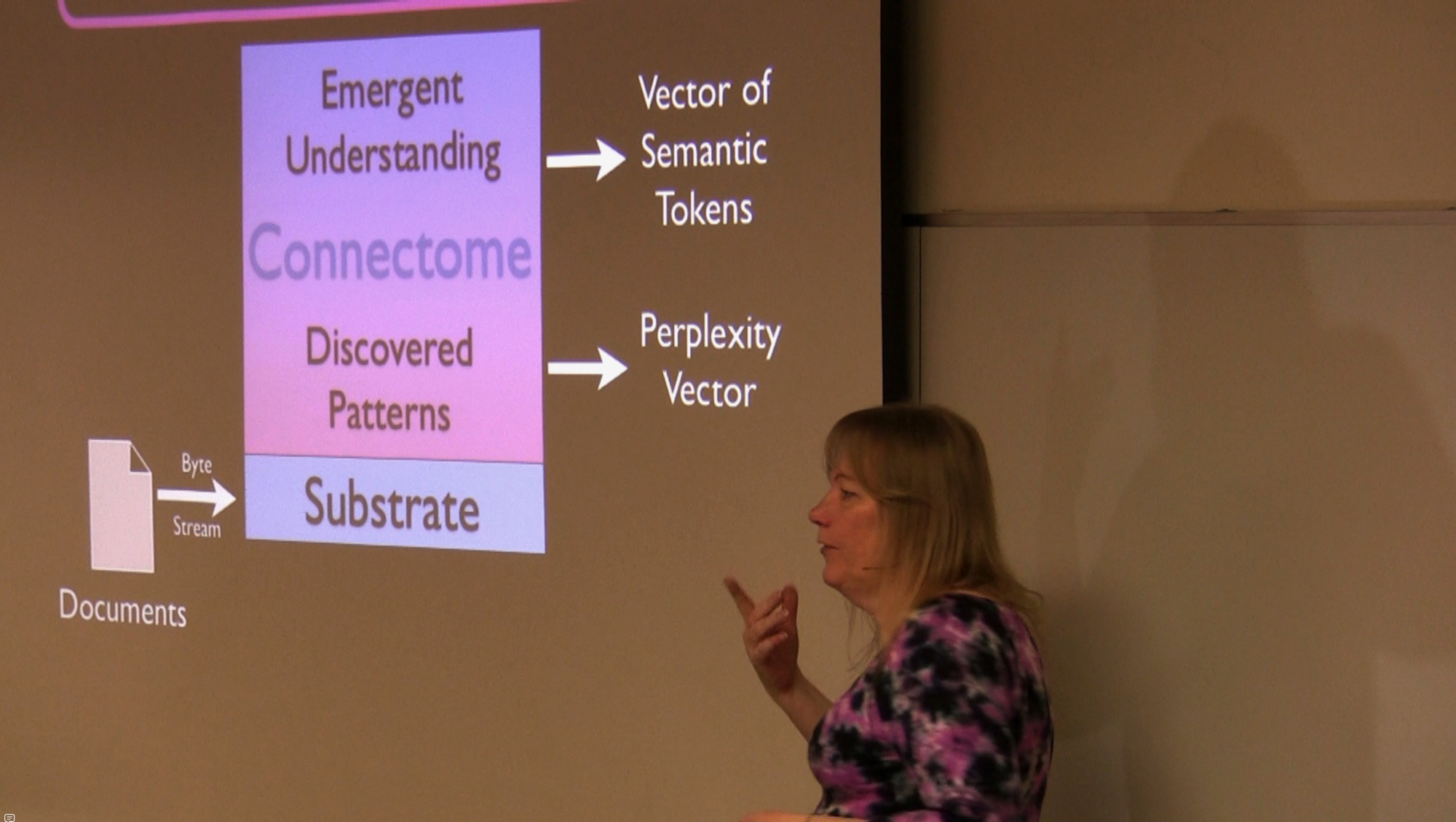 I am an Experimental AI Epistemologist. We are a pretty small crowd.
Since January 1, 2001 I have used Deep Neural Networks of my own design to test my theories about Learning, Understanding, Reasoning, Abstraction and other Epistemological concepts.
I was born in Sweden and am now a US citizen living in Silicon Valley. I have a MSCS with a EE minor and have worked with industrial strength AI, NLP, ML, and NLU for 15 years each with lots of overlap :-) . I am a polyglot and have also used 20+ programming languages professionally.
I have 21+ years of experience with Deep Neural Networks, which is unusual because most people only heard about them in 2012. But my networks are DDNN (Deep Discrete Neuron Networks) rather than DL (Deep Learning). More later.
About Subscriptions:
I intend to restart Silicon Valley Artificial Intelligence which I ran for five years and 110+ meetup events. I will initially run them virtually. Announcements and links to such events will be sent in email to everyone subscribing to this site OR signing up at the above meetup page. If you sign up here, you will also get notifications of new posts.
About Syntience Inc:
Syntience is my research company. It is a California Corporation founded in 2004 and holds the IP of my research results and implementations. The corporate website is defunct, pending a major redesign. We  are currently four people and are looking for clients, grants and funding.
Corporate byline: "We Understand"
For licensing and cross-licensing inquiries, consulting services including corporate workshops, and investment offers, please email me at monica@syntience.com
About Artificial Intuition:
This was my second blog. It was written in spring of 2007; it contains my early thinking and is preserved as-is rather than getting an update. I have not changed my mind much since I created it. I revived it after some long standing breakage and added an "Intuition" link to it in the top navigation menu.
About Monica's Mind:
This was my first blog. I may revive that one also, if there is interest.
About Artificial Understanding:
My main blog for the past decade has been Artificial Understanding. It was run as a medium site until their policy changes broke most internal links. So I imported the content to form posts 1 through 5 on this site; you may have seen them before. The Medium.com version of Artificial Understanding still exists and there are many shared highlights and insightful reader comments there.
About Experimental Epistemology:
There is a post that summarizes what I mean by this term.
About This Site:
The tag Artificial Understanding is used for an initial and gentle introduction to AI Epistemology and is written for a general reader. Beyond that, posts tagged Experimental Epistemology contain more advanced materials.
I have started to upcycle (slightly update) my favorite posts from my old blog monicasmind.com and selected posts from FaceBook in the Blog section under the tag Blog. Such posts are numbered in a "B" series.
The creation of this site was prompted by Medium.com and Linode.com infrastructure changes that broke all of my previous websites. This site is powered by Ghost. With some tweaks, it fulfills most of my publishing needs.  For now, all information on the site should be freely and equally available. Ghost provides for tiered access based on contributions but I do not see a reason to charge for access. I aim to educate.
About Donations:
Having said that, I do accept donations. They enable me to continue to conduct my Epistemology, AI and NLU research along my own path rather than joining the Deep Learning stampede that dominates academia and the industry.
Smaller donations can be given using my PayPal button at the bottom of https://www.artificial-intuition.com/donate.html
For grants and investment offers, please email me at monica@syntience.com